Back to Blog
5 REASONS YOU SHOULD BOOK AN ENGAGEMENT SESSION
Many clients are unsure of this when I first talk with them.  The answer is 100% yes, when asked "should we book an engagement session."   The only reason clients choose not to, is if they live out of town and are having a really hard time schedule it.  In this case I like to schedule a mini session the night of the rehearsal if at all possible.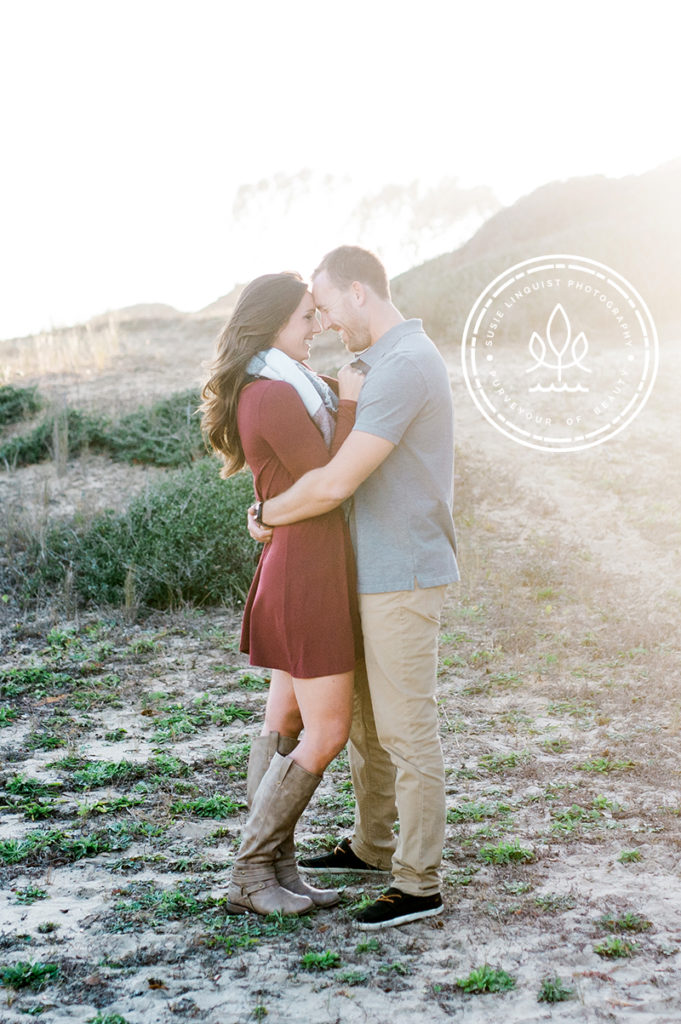 Here are my top 5 reasons to book an engagement session: (There are actually many more, but with the goal to encourage you, rather than overwhelm you, we'll stick to 5. )
 Get comfortable with your photographer:  This is such a great opportunity to get to know your photographer on a personal level.  Yes, they will be "working" but it's so much more relaxed than the wedding day.

Get to know your photographers expectations and how to turn this into amazing wedding day photos: During your engagement session, your photographer will guide you in a similar way as the wedding day.  You will be more comfortable in front of the camera which will lead to better photos on your wedding day, without the worry or much effort.

Hair and Makeup trial: Although your hair and makeup might be slightly different on the wedding day, this is a great way to test out your makeup artist and make sure you LOVE the look they plan to give you.  It's an extra dose of reassurance; something you can never have too much of when planning your wedding.

Beautiful couple photos NOT in your wedding clothes:  Chances are you'll be wanting to hang beautiful photos in your home after the wedding.  You will certainly want to hang some wedding photos, but how about some more casual photos too?  This is a great way to capture you in more timeless attire to display in your home.

Save the dates, guest book, and reception:  Since I promised to keep this list to 5, I'll combine these.  The engagement photos can be used in a number of ways.  If you are not planning to send out save the dates, you can still incorporate these into the reception by creating, or having your photographer create a guest signature book. You can also hang them as decor around the reception room.  Check out pinterest or talk to your wedding designer about ways to incorporate your engagement pictures into your wedding design!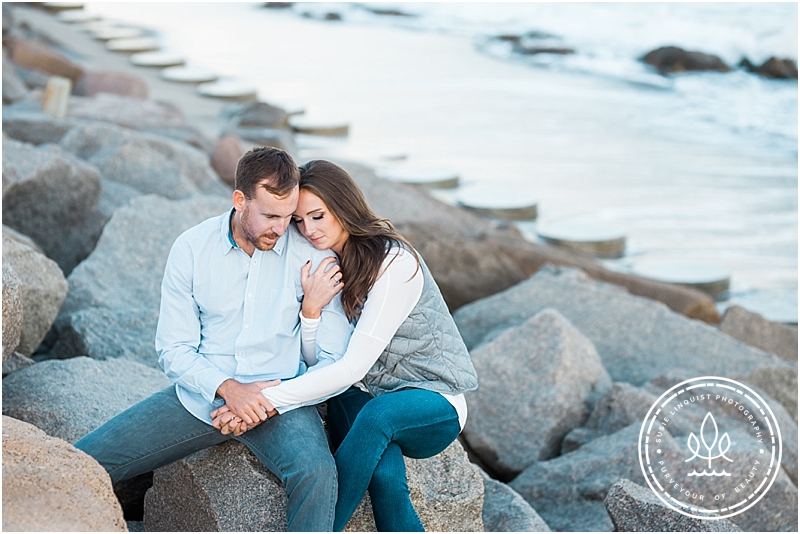 There is nothing I love more than hanging out and getting to know my couples before the wedding day. Engagement sessions are the perfect way for us to get comfortable working together, and it always makes the wedding day more fun. We can go anywhere for your shoot, but most of my couples choose fort fisher, and it's obvious why. I feel like it's my own personal studio because I know the light and backdrops like the back of my hand.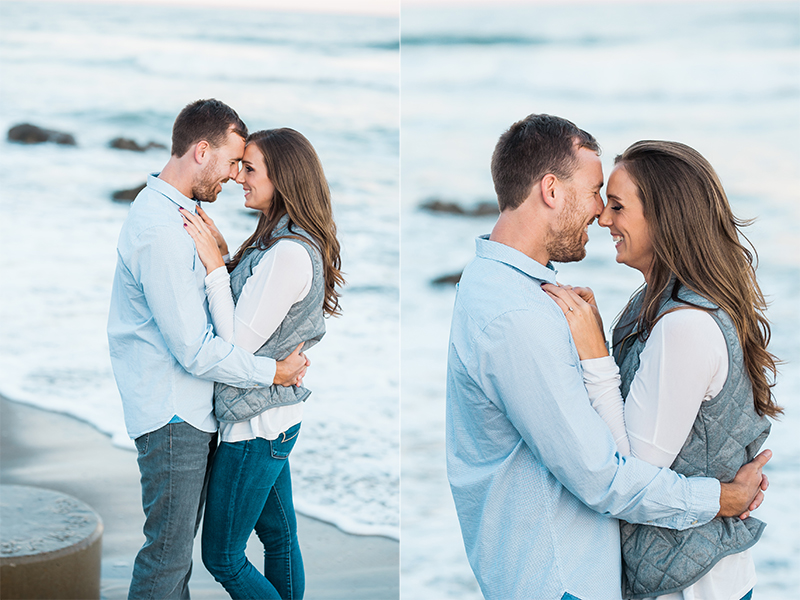 My style of shooting is *VERY* candid.  I do pose you, but it's a candid and relaxed style of posing. I give you tips throughout the shoot to know how to move and to make it fun.  I want you to be relaxed and feel comfortable, but look good at the same time, right?!
Megan and Robby, I had a blast working with you two, and can't wait for the wedding!!!
Hair and makeup by Jamie Warzel