We are so excited to be taking part in Courtyards & Cobblestones for the 3rd year in a row.  The last two years we had the pleasure of working at the Balcony on Dock, which we absolutely love.  We are excited to be at Saint Thomas Preservation Hall this year, alongside some of the best wedding professionals in Wilmington.  We did a styled shoot last weekend to get ready for the show.  I am so beyond thrilled to get to work with the incredibly talented Design Perfection team.  Jeff's work blows my mind! He is so creative and his work is always stunning.  I will be sharing some teasers over the next few weeks to get you all excited about the show.  Here are just a few from the shoot. I am in love with the British Taxi, for a ride in style on your wedding day.  Stay tuned next week for some of the gorgeous details Jeff put together inside Saint Thomas!
Happy Thanksgiving everyone!!!!
Vendors:
Venue: 
Saint Thomas Preservation Hall 
Makeup: 
Makeup by Amy Kennison
Hair:
Jamie Warzel 
Taxi: 
The British Taxi
Flowers: 
Design Perfection
Film makers:
Light Cannon Films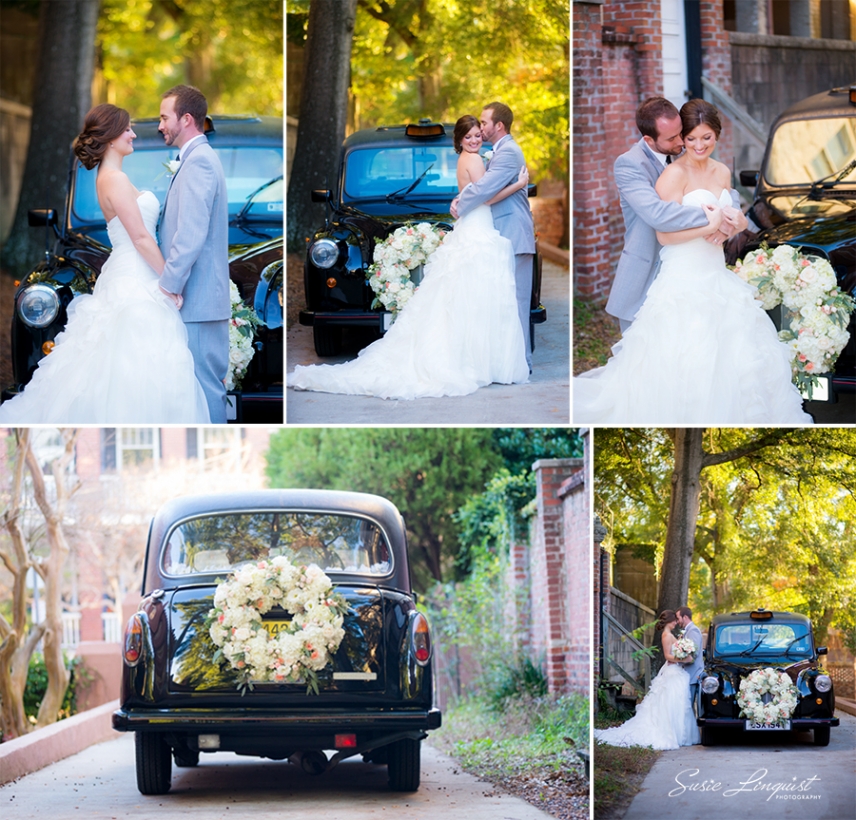 Feel Free to leave us a comment!
We would love to hear from you : )
photos@susielinquist.com
0 910-202-4069
C 760-712-2928