Back to Blog
Downtown Wilmington NC wedding portraits, with the brick roads, and historic buildings, and always dreamy evening light, are some of my favorites to create.  I captured this photo of Jenelle and Charles at the end of our portrait hour, and I'm so glad we took the time to step outside of the "posed formal photo" box.  I think the cars, and the life around the couple make it so much more authentic and really captures the feel of their wedding day.
Katherine and I have been super busy the last couple months with weddings, and I can't wait to blog all of them! We have worked with so many super cool couples.  For now, I wanted to share this downtown wilmington wedding photo, and a promise that there are more coming your way.  So stay tuned 🙂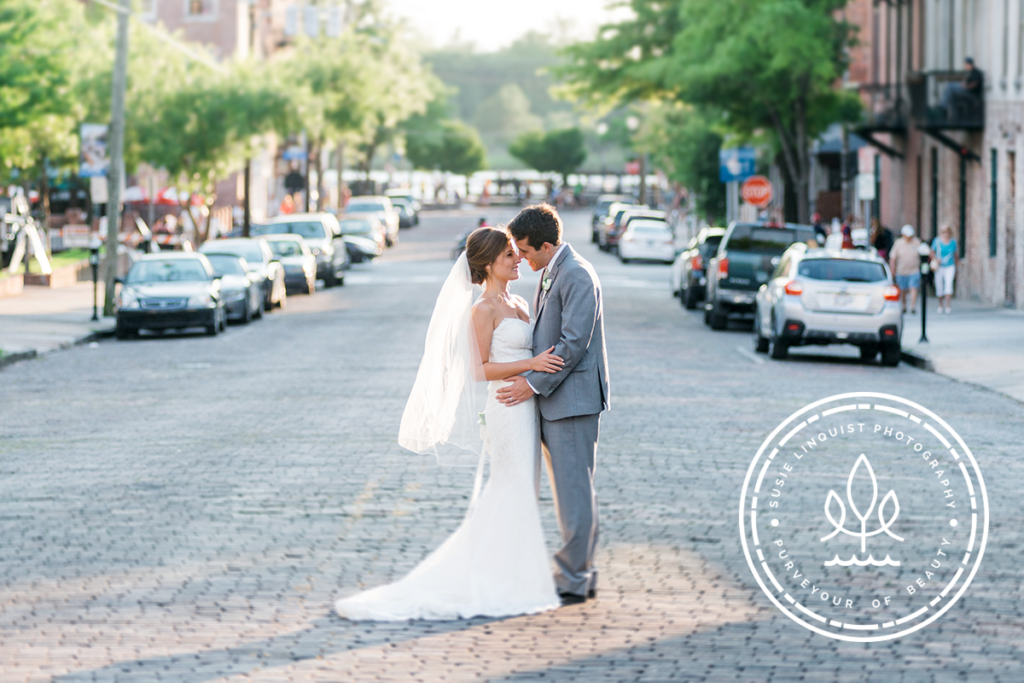 I can't wait to share more from this wedding. Jenelle and Charles got married at Saint Thomas Preservation hall, with getting ready photos at Graystone Inn, and Wilmingtonian, and portraits at The City Club and on Dock Street.  These are all beautiful venues if you are still deciding where to have your wedding, or where to get ready day of!