Back to Blog
My sweet boy turned one today!  Part of me is in denial and part of me feels like he has been here forever!  I spent the first few hours of my day completely emotional and a little happy, a little sad and  a lot nostalgic.  If you have kids then you know that there is one day you will never forget and that is the day your children were born.  I played those first few moments of Jack's life over and over in my head today.  It really is so incredible how one tiny little person can flip your entire world upside down. I could go on and on and on and on about how much I love my sweet boy and how he is growing up too fast, honestly, I could go on for days!!!  Instead though, I'll just share with you some photos I took today, On his actual first birthday!  We were playing in the backyard with his cousin and best friend, Emily 🙂  He was given a wagon by his Aunt and Uncle and he loooooves it… which you will soon see with the huge smile revealing his uneven and adorable teeth.
Happy Birthday my sweet Angel!  xoxo
Um, yeah.  Someone really likes his wagon 🙂  Thanks Aunt Christie, Uncle Zach, Cousin Alayna and Cousin Zander!!!! Jack has the best family ever!! He is so loved!!!!!!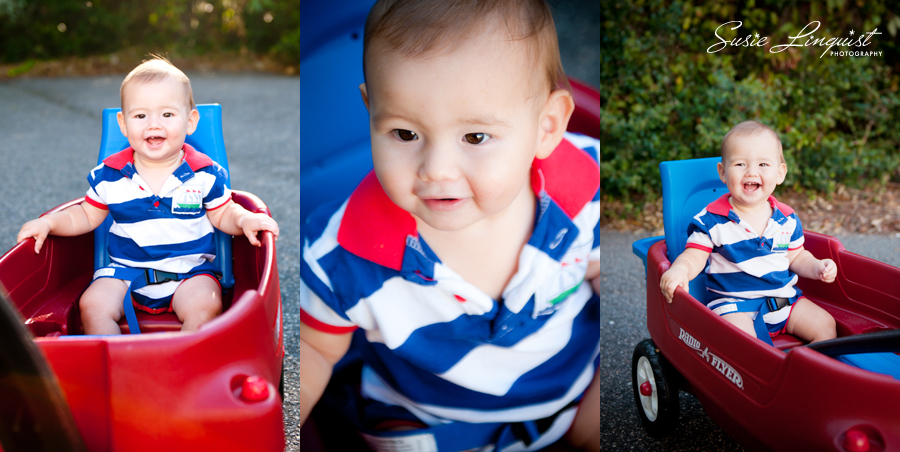 My baby and me 🙂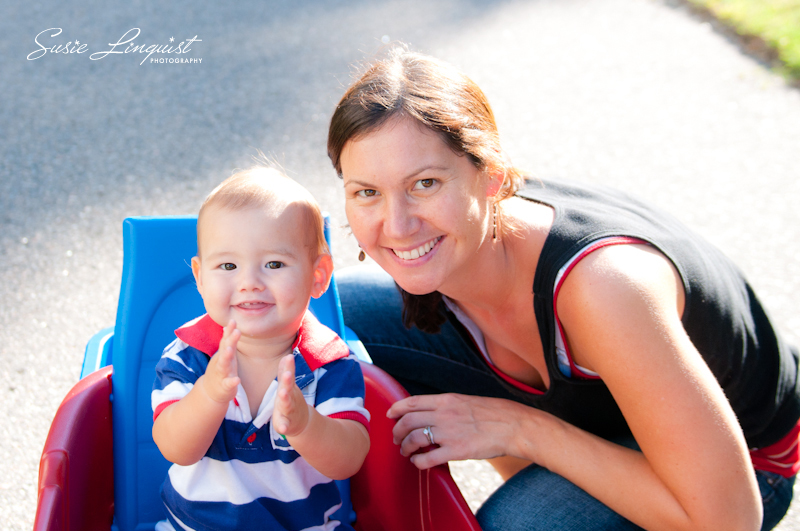 This is my absolute fave!!!! I am in love with the light and his super adorable expression 🙂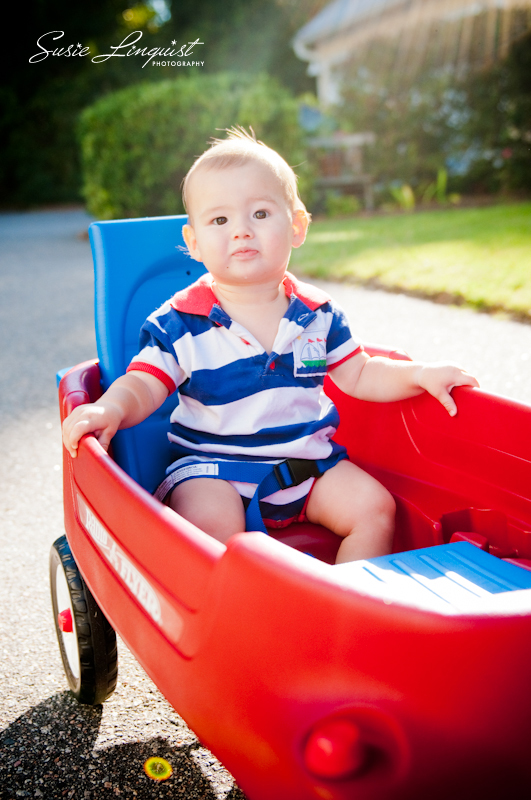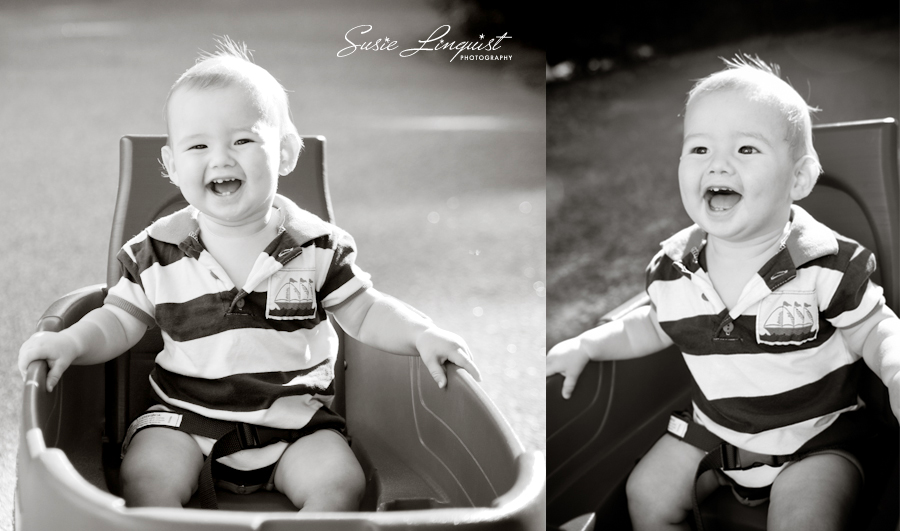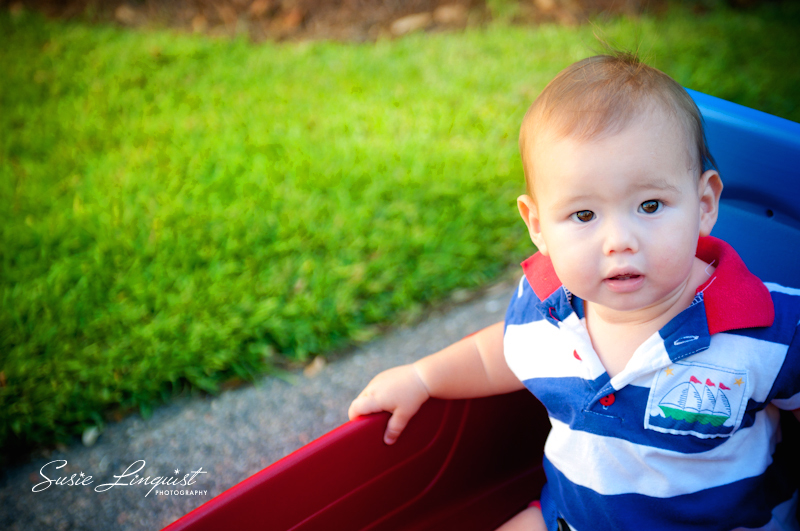 Jack and his best bud, cousin Emily!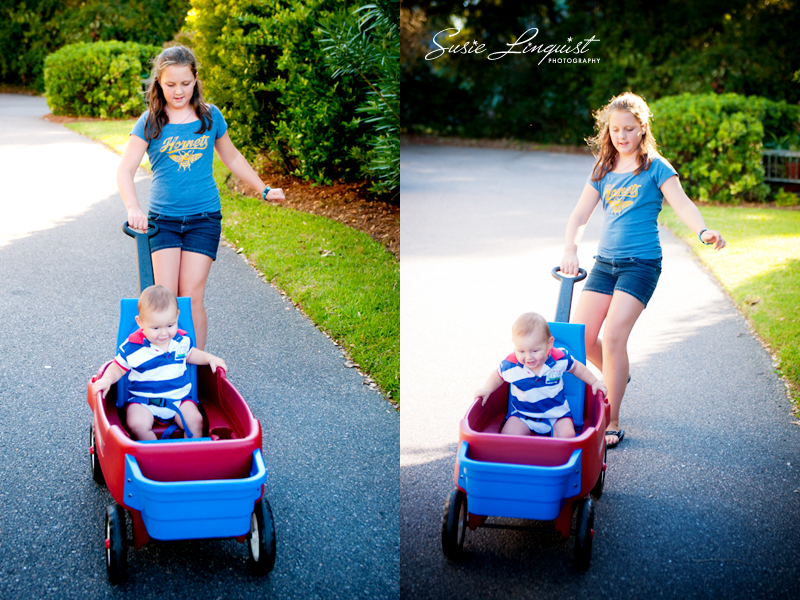 I love these images my niece snapped off of me tickling Jack 🙂  Makes me so happy!  love love!!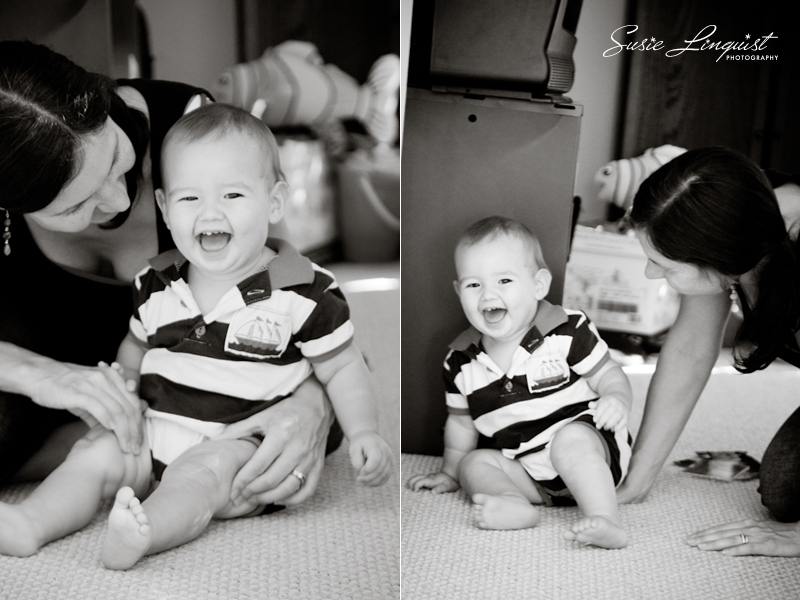 This last one is of Jack standing ALL BY HIMSELF!!!!  Today he stood for about 30 seconds which is the longest yet! I think we'll have a walker soon 🙂